Resources
https://school.eb.com/
UN: weslibrary
PW: cougars
Gale Databases
We have access to the Gale Databases through Vermont Online Library or VOL, through the Vermont Department of Libraries.
Use Waterville Elementary School [fully spelled out] as the location and use rufus as your password.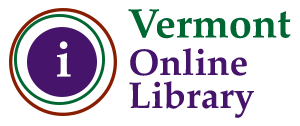 https://www.galepages.com/vol_w292s
For Elementary Students:
https://galeapps.gale.com/apps/auth?userGroupName=vol_w292s&sid=geolinks&origURL=https%3A%2F%2Fgo.gale.com%2Fps%2Fstart.do%3Fp%3DITKE%26u%3Dvol_w292s%26sid%3Dgeolinks&prodId=ITKE
Culturegrams
This website will give you a view of the world. Use the Kids edition or for a more in depth look at the world, the United States or Canada you can use the Provinces edition, the States edition or the World edition.
Culturegrams: https://online.culturegrams.com/